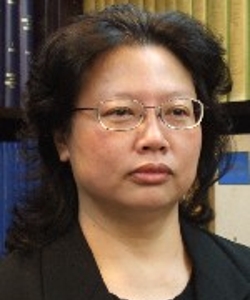 MS. LEE YU MENG
Ms. Y.M. Lee was admitted as a solicitor to practice laws in Hong Kong in 1994. She joined Hon & Co. as a consultant since 2002. Ms. Y.M. Lee's major area of practice in Hon & Co. includes commercial matters, conveyancing and tenancy as well as probate and matrimonial matters. However, her strength in the legal field is construction and building laws as she is also a qualified quantity surveyor. Prior to her attaining legal qualifications, Ms. Lee has been contract manager of a well-known construction company in Hong Kong.

In 1983 and 1989, Ms. Lee was awarded the B.Sc. (CNAA) degree in Quantity Surveying (in Scotland) and Post Graduate Diploma in Construction Management (in the City University of Hong Kong) respectively. In 1991, she finished the common professional examinations in laws and completed the P.C.LL. course in the University of Hong Kong in 1992.

Ms. Lee is now working as the Hong Kong legal consultant in Beijing Zheng Da Law Firm which has closely worked with Hon & Co. in the past years. She has strong PRC experience for commercial negotiation and settlement.