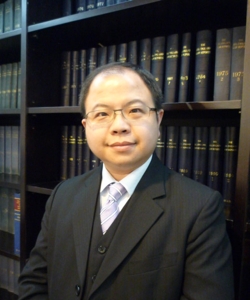 MR. NELSON H.Y. CHUNG
Mr Nelson Chung received his legal education in the University of Hong Kong and was admitted as a solicitor in Hong Kong in 2000. He joined Hon & Co. in 2011. His major areas of practice include civil litigation, personal injury/ employees' compensation, professional negligence, matrimonial matters and banking litigation.

In 2008 Mr Chung was appointed as a Civil Celebrant of Marriages and has since commenced his practice as a civil celebrant. He has also been accredited as a mediator in 2011. Apart from his practice in Hon & Co., Mr Chung is also the legal advisor to several professional and charitable organizations in Hong Kong.

Mr. Nelson Chung is currently one of the partners of Hon & Co.